works from 2009 - 2013
video installation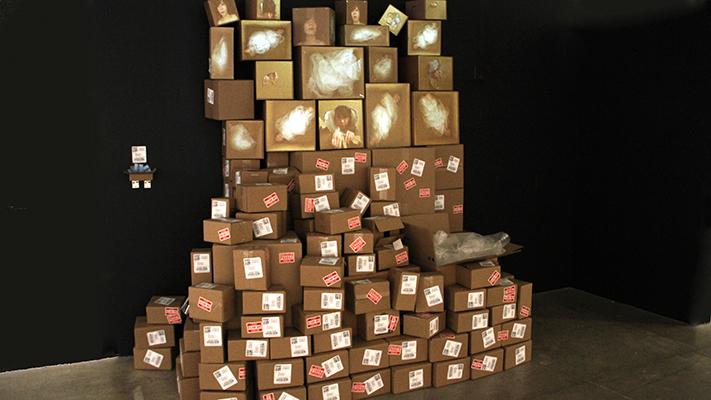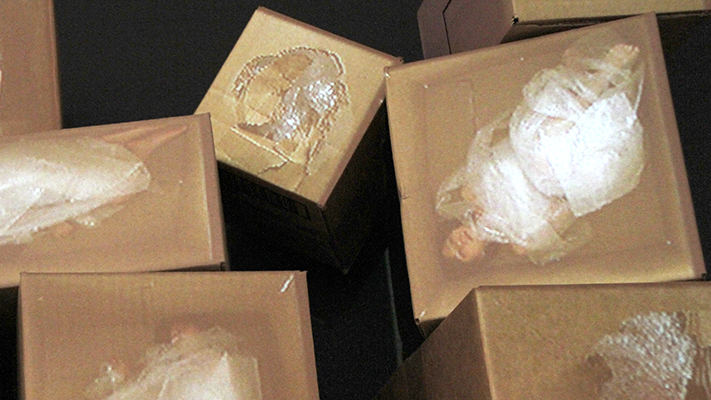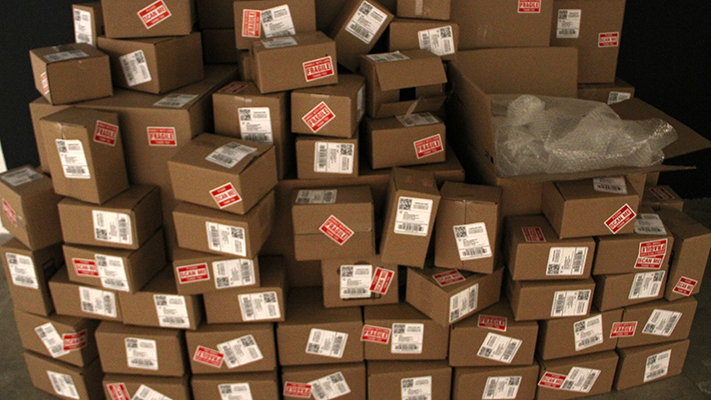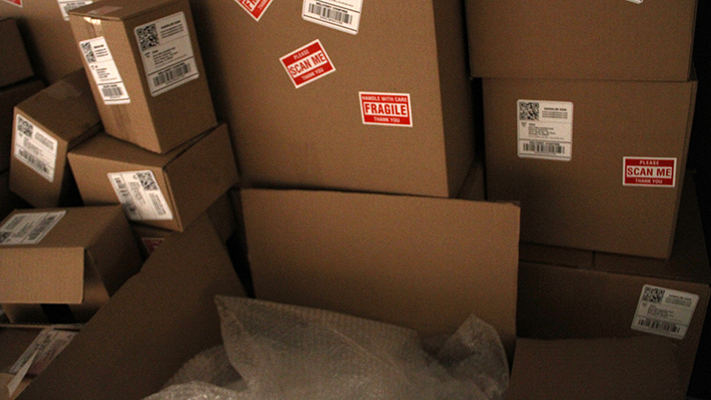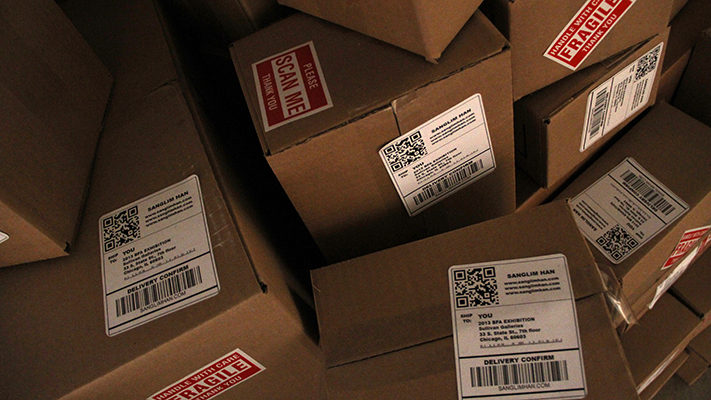 Packages for You
2013
Packages for You is an installation work that incorporates video and internet. A package pick up place is created in the gallery where many boxes are stacked. The boxes have ordinary stickers displaying "Fragile" and "UPS delivery info." The delivery info stickers read: "From Sanglim Han" and "To: You at (actual gallery address)." There are also barcodes and QRcodes on the stickers. Films of me wrapped and boxed like a mass production are projected onto the boxes to create the illusion that a boxed female has been delivered to the exhibition. Audiences are prompted to scan the barcode and QRcode using their mobile app, which opens the webspace related to the project.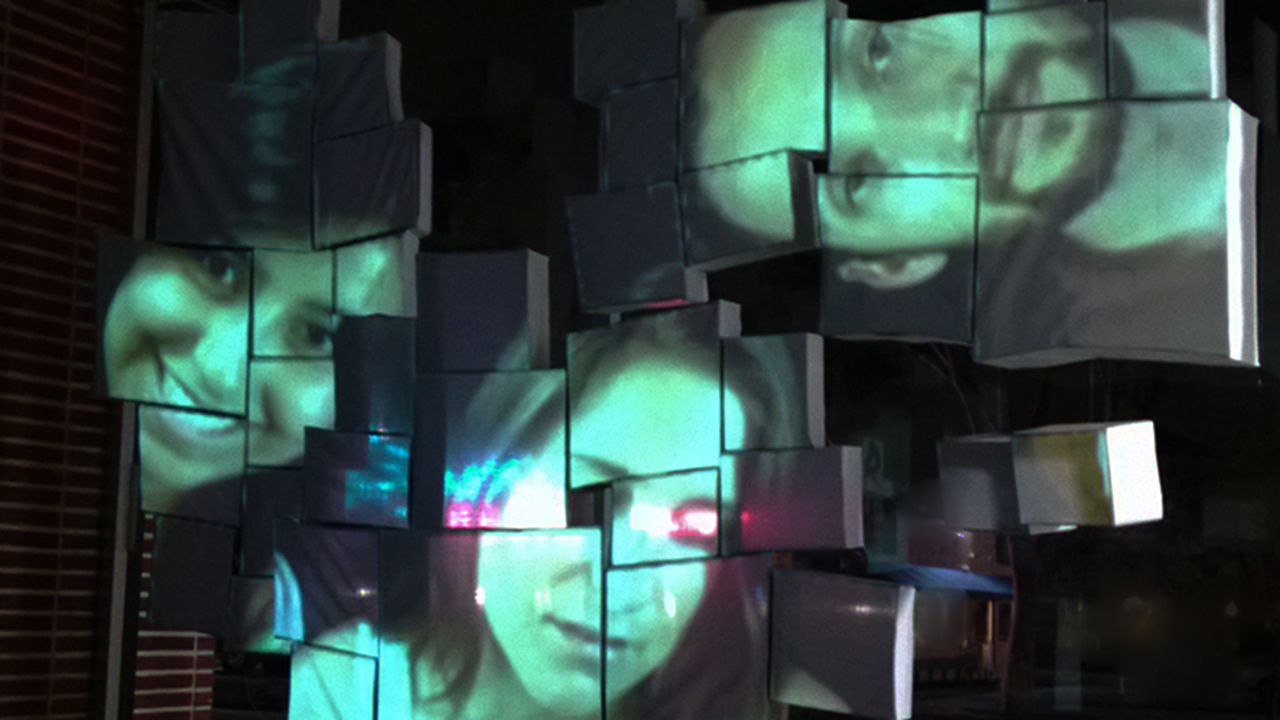 me you him her us them
2013
me you him her us them is a site-specific video installation consisting of empty boxes where the imagery of San Diego people is projected.
Your Warmth
2012
Your Warmth is a video installation consisting of Styrofoam boxes crafted and shaped to represent igloo blocks. Warped and masked images of extreme, intimate close-up shots of the face and body of two people are projected onto the uneven surfaces. The images shift and alter, sometimes a collage of different body parts and sometimes they coalesce into a single image.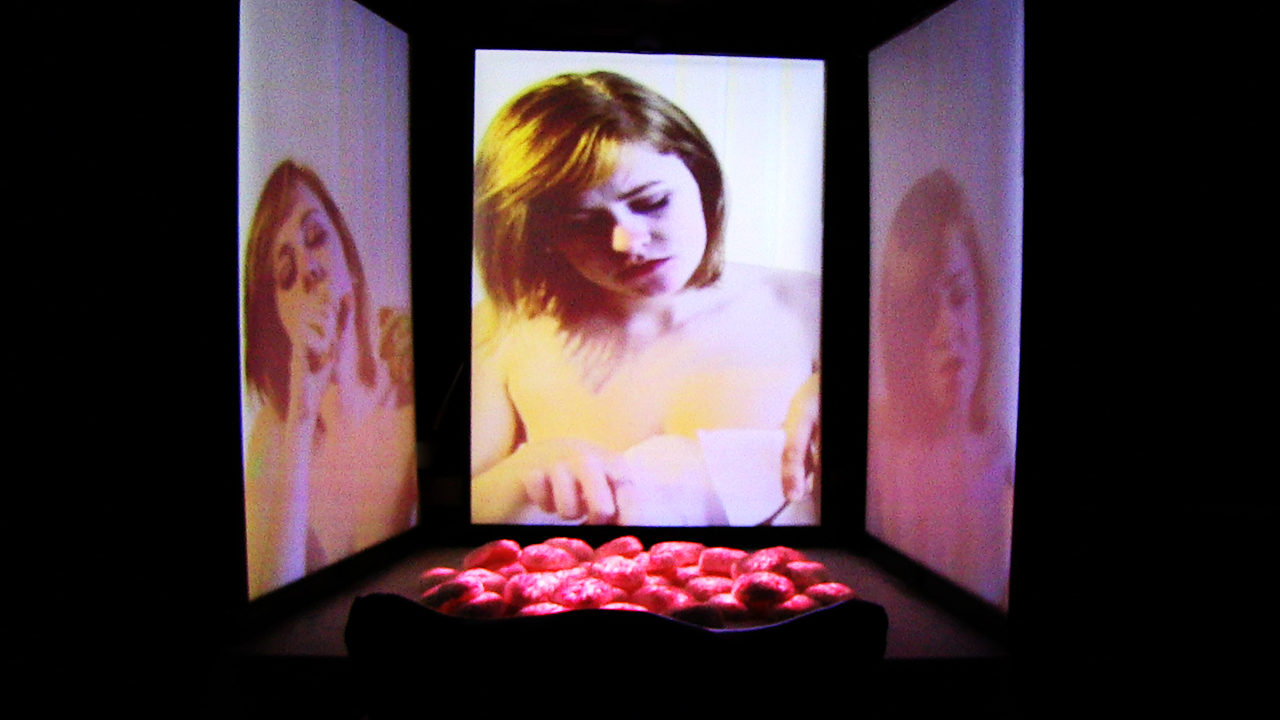 Untitled (patty)
2012
Untitled(patty) is an installation work that invites audiences to a meal. On the table there are sculptures that are shaped like meat and are colored white. Video of meat texture is projected onto the sculptures. On the three other sides of the square table screens are installed displaying projected video. Each video portrays a person eating jello with same meat-shape as the sculptures. Gelatin, the primary component of jello is a mixture of peptides and proteins, and is derived from various animals. In each video, the person eats the meat shaped jello in different ways – savoring, wildly, etc. On the side where a screen is not installed, there is a chair so audience members can sit and join the meal with the person in the video.
mama hates earthworms
2011